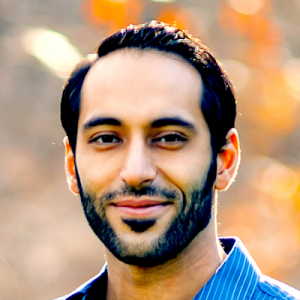 Vivek Sakhrani, PhD
Head of Applied Data Science, Atlas AI
Former Global Director of Analytics, CPCS Transcom Limited
Vivek shapes Atlas AI's portfolio of data science, analytics, and solutions engineering services. He brings more than a decade of experience in systems planning, design, and investment advisory for development projects in energy, transport, water, ICT, and urban built environment. He is currently a Principal Investigator for grants awarded to Atlas AI by the US National Science Foundation, The Rockefeller Foundation, and the World Bank. He oversees the team of data scientists and engineers whose portfolio comprises the end-to-end delivery of solutions for Atlas AI's commercial partners
Vivek was previously the Global Director for Infrastructure Analytics at CPCS, a management consulting firm specializing in infrastructure, overseeing the firm's modeling, analytics, and visualization services across its geographies, including North America, Africa, and Asia. Among his past clients are the World Bank, Millennium Challenge Corporation, African Union Commission, PIDA, GIZ, private firms, ministries and agencies. 
Vivek has a PhD in Systems Engineering and Master's in Technology and Policy both from MIT, where he also led research at the KACST-MIT Center for Complex Engineering Systems, the MIT Energy Initiative, and MIT Tata Center for Technology & Design. He is a member of the US National Academies' Transportation Research Board Urban Freight Committee, Assistant Editor for Engineering Project Organization Journal, and a board member for Ballroom Basix, a co-curricular dance and cultural program for school students.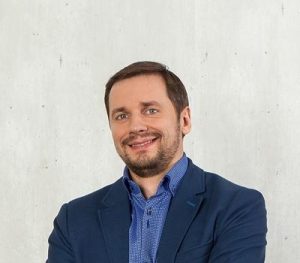 Nerijus Legis
Head of General Applications, FESTO Lithuania
More than 15 years' experience  working with digital collaboration and communication environment by FESTO. Focus on Microsoft 365 modern workplace environment  and Low Code technologies. IT workplace regional relationship manager for FESTO European production companies.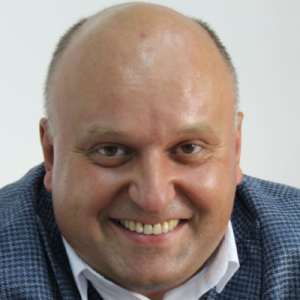 Prof. Volodymyr Rodchenko
Professor of the Department of Management and Administration of Karazin Business School, V.N. Karazin Kharkiv National University.
Regional Development Advisor in Kharkiv region. Participation/coordinations groups of strategies developers in Kharkiv region, cities Kharkiv and Kyiv, more than 20 strategies development of local community`s in North-Eastern Ukraine.
Participation in Regional commission for evaluation of investment programs and projects of regional development (Kharkiv region).
Coordinator Smart Specialization Strategy team in Kharkiv region.
Trainer: Project Cycle Management, Cluster development, Strategy planning for local community, MBA speaker (Karazin Business School).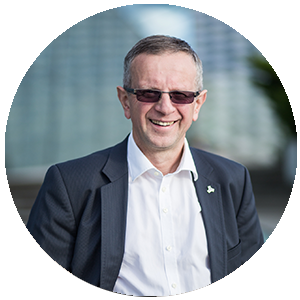 Gintaras Vilda
Engineer, prophet of manufacturing innovations and international innovation expert of the Lithuanian Confederation of Industrialists, Director of the Manufacturing Innovation Valley.
Former Deputy Minister of the Economy and Innovation.
Worked as director of the Lithuanian Association of Engineering Industry LINPRA, Chairperson of the VšĮ Intechcentras and Coordinator of the Lithuanian Plastics Cluster. Representing Lithuania on the Manufuture Technology Platform of the European Union, the European Factories of the Future Research Association EFFRA, the Europe's technology industries ORGALIM, the Council of European Employers of the Metal, Engineering and Technology-based Industries CEEMET, Gintaras has accumulated extensive experience in international representation.
One of the pioneers of the movement Industry 4.0 in Lithuania, Member of the Coordination Working Group of the platform Industry 4.0, with significant experience in the energy sector.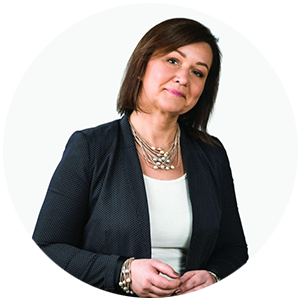 prof. dr. Žaneta Stasiškienė
Director of the Institute of Environmental Engineering under Kaunas University of Technology (KUT). Her experience under UNEP DTIE was transferred to Zimbabwe, Vietnam, Tanzania, Russia and covers areas of sustainability assessment, sustainable innovation and development of environmental project financing schemes, infrastructure activity plans for Spain, Central and Eastern Europe, Southeastern Africa, Asian countries.
Zaneta is a leader of the scientific group Smart and sustainable cities at Kaunas University of Technology (since 2015), Chairman and expert for Study programmes accreditation of the Centre for Quality Assessment in Higher Education (2014); Expert of Lithuanian Research Council (since 2014); EUREKA High-level Technical Expert (since 2014); High-level Technical Expert of the Lithuanian National Accreditation Bureau (since 2010); Project manager of INTERREG EUROPE, Horizon2020.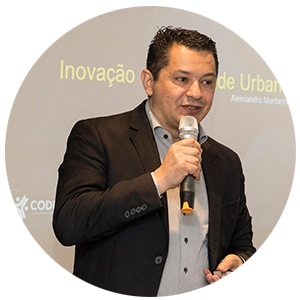 Aleksandro Montanha
Entrepreneur, researcher, PhD student in Signal Processing at the University of Sevilla (Spain).
Developed a series of technologies applied to smart city environments. Finalist for a number of international awards. Visiting lecturer in foreign countries. Current chairperson of the smart cities committee of the Brazilian Internet of Things Association and member of Intel's Internet of Things Council. In 2020, received an honorable mention from the Legislative Assembly of the State of Paraná, for the project aimed to combat Covid-19.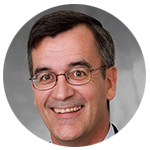 prof. dr. Keith G. Debbage
Keith Debbage is a Joint Professor of Geography and Business at UNC-Greensboro and a Coleman Foundation Entrepreneurship Fellow with research interests in city planning and urban development, the airline industry, entrepreneurship, and tourism.   He is the author of over 80 research publications in book chapters, grant and contracted reports and various academic journals and has been quoted in the Chronicle of Higher Education, Gulf News, New York Times and the Wall Street Journal.  Dr. Debbage serves on the editorial board of the Journal of Air Transport Management and Tourism Geographies.  A native of the United Kingdom, Dr. Debbage received his Ph.D. from the University of Georgia in 1988.  Some of his recent airline research has been funded by the National Academies of Sciences and his research on aviation carbon emissions has featured in Forbes Magazine.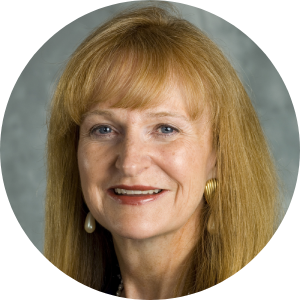 Prof. Dr.Dianne H.B. Welsh
Dianne H.B. Welsh is the Hayes Distinguished Professor of Entrepreneurship and Founding Director of the Entrepreneurship Programs at The University of North Carolina Greensboro. Dianne has held three endowed chair and started three entrepreneurship programs/centers. She is the 2015 Fulbright-Hall Distinguished Chair for Entrepreneurship for Central Europe. She has visited or lectured in 50 plus countries. Dianne is a recognized scholar in family business, international entrepreneurship, women-owned businesses, and franchising with eight books and 100 journal articles. Dianne is the 2019 Board of Governor's Teaching Award recipient and the Family Firm Institute's Barbara Hollander Award for Lifetime Contributions.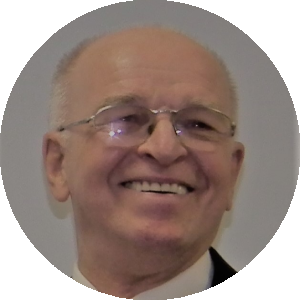 Prof. Dr. Adolfas Laimutis Telksnys
Adolfas Laimutis Telksnys - engineer, electrical engineer, cybernetician, scientist of Information Technology, professor, habilitated doctor, member of the Lithuanian Academy of Sciences, an honorary doctorate of the Kaunas University of Technology.
He is a visionary and innovator who, back in 1968 predicted informants - today's media, claiming that a community of humanoids and humanoid robots is coming.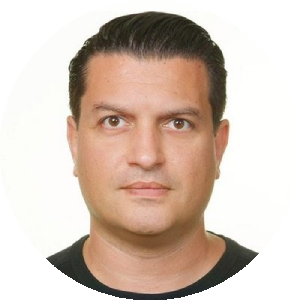 Dr. Georgios K. Ouzounis
Georgios K. Ouzounis is a Vice President of Data Science at ElectrifAi, USA, and a visiting professor at Kauno Kolegija / University of Applied Sciences in Lithuania. His works focus on the fusion of computer vision with machine learning and artificial intelligence for the development of pioneering technologies and innovative products. His 22 year-long experience in the front lines of scientific research and in various industry, academic and government settings across 6 countries, led to many exciting scientific discoveries with footprints found in commercial products and beyond. Georgios holds a PhD in Mathematics and Natural Sciences from the University of Groningen in the Netherlands and is the author of many highly-cited publications and patents.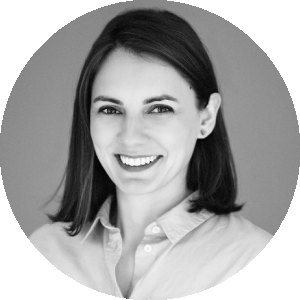 Ana Kočegarova
Ana Kočegarova is a cultural producer working in the field of contemporary arts and creative industries.
From 2013 to 2017, she worked as the coordinator in Kaunas Biennial and the international residencies project "Networked Encounters". At the same time, she has produced multiple projects in the fields of art and online creative industries, including but not limited to, online contemporary art platform Art-Cart.eu and oral history platform Atmintiesvietos.lt.
From 2015 to 2017, she worked as the coordinator of Kaunas bid for the European Capital of Culture 2022. After Kaunas was granted the title of the European Capital of Culture in 2017, she became the CEO of the organisation; from 2018, she is the Head of International Relations and Programming. She is also the curator of capacity building platform "Tempo Academy of Culture" in Kaunas European Capital of Culture 2022.
Ana is Head of Programme at Kaunas 2022 – the organisation, responsible for the delivery of the Kaunas – European Capital of Culture 2022 programme. Since 2017, Kaunas 2022 is organising regular international artistic, as well as capacity building programmes and events, including the European Capital of Culture Forum which takes place every May and brings together active members of the European culture sector to discuss the impacts of culture.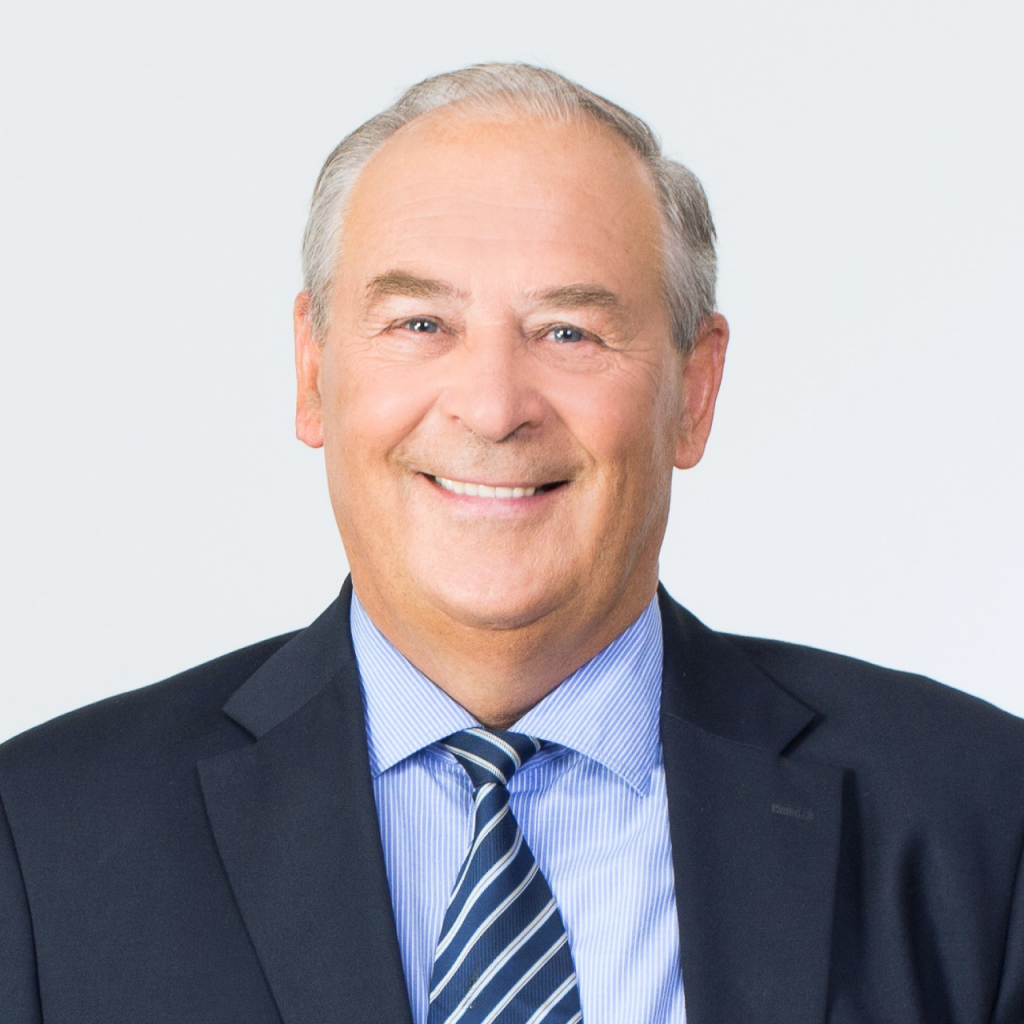 dr. Robertas Jucevičius
Professor at Kaunas University of Technology, Lithuania
Lithuanian economist, manager, habilitated doctor of Social Sciences. Since 1998 Professor at Kaunas University of Technology. Delivered lectures in Vytautas Magnus University (Lithuania), St Edmund's College-University of Cambridge (UK). Participated in the international projects related to innovation policy, influence of higher education on regional and national development, business cluster, Smart Social Systems Development (SMART). Author of Lithuanian Cluster Policy, Lithuanian Industrial Cluster Strategy, numerous scientific articles, textbooks and methodological tools.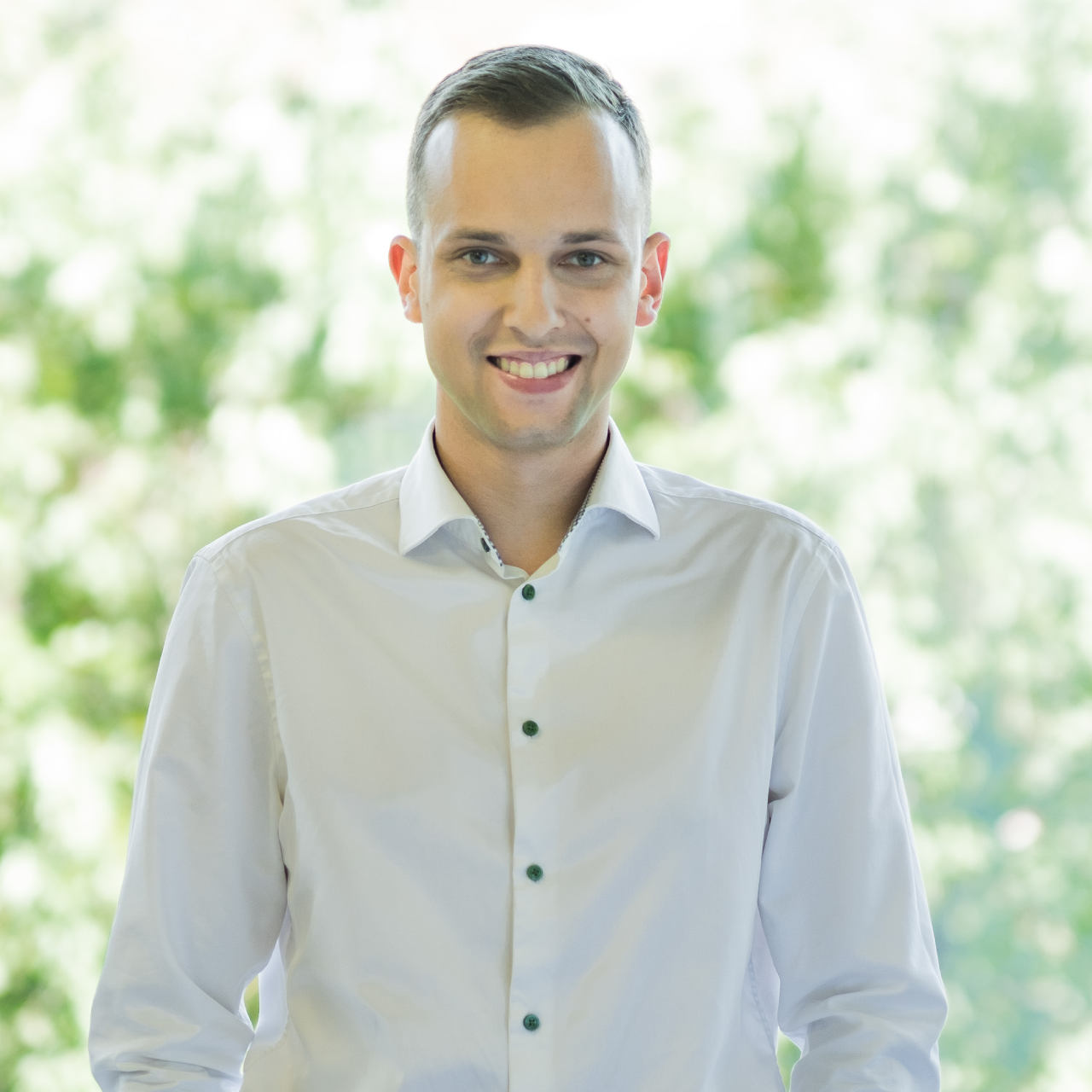 Tadas Stankevičius
Current Acting Director of Kaunas IN (Kaunas Economic  Development Agency), economist, business analyst. Areas of responsibilities: Investment promotion, tourism attraction, international location branding, budgeting and financial control, regional/city economic development. 
Previously, "EY" business consultant, "Strategy Labs" financial controller, market analyst, and feasibility study founder. Graduate of the Stockholm School of Economics in Riga (SSE Riga) (Latvia). Member of SSE Riga Debate Society.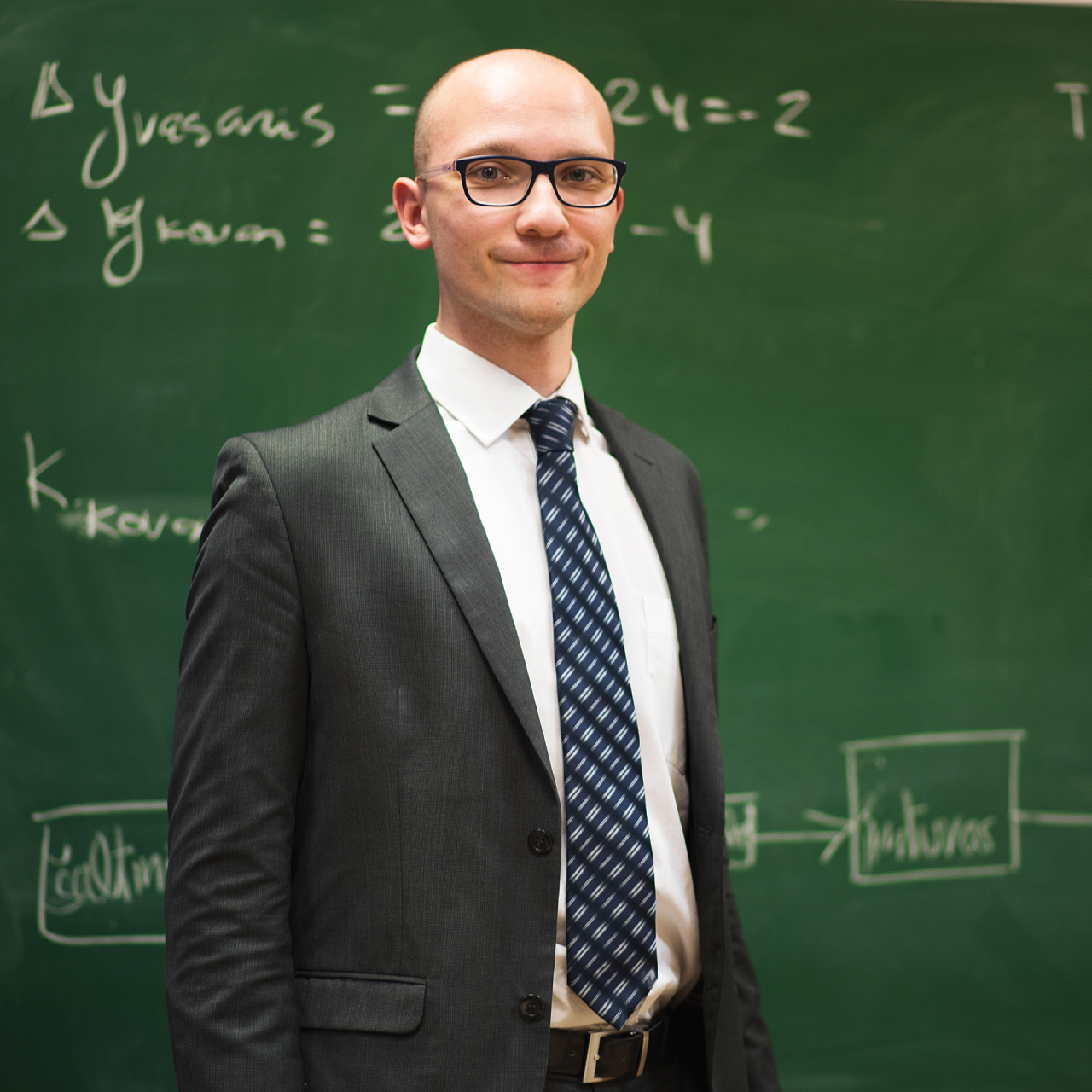 Martynas Pilkis
Chief specialist at Financial markets policy department at Ministry of Finance of Lithuania, Lithuania.
Martynas Pilkis takes part in developing a regulatory framework for FinTech industry in Lithuania. Working at the Ministry of Finance of Lithuania for the past three years, he has been advancing FinTech policy and coordinating interinstitutional actions in this regard. Highly international FinTech sector is on the rise: the number of fintech companies present in Lithuania rose from 117 to 170 in 2018, and the innovations in financial sector are benefiting consumers and companies. Martynas is also giving lectures at Kauno Kolegija / University of Applied Sciences.